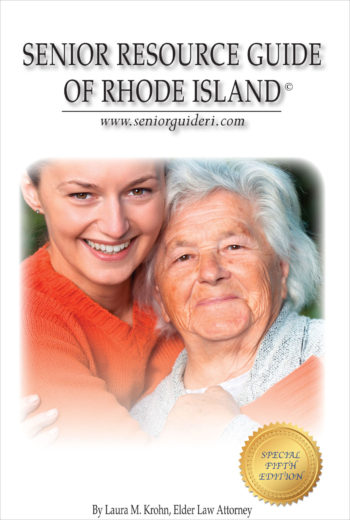 You will find the Senior Resource Guide of Rhode Island to be the most valuable part of navigating the long-term care system in Rhode Island. The Special Fifth Edition includes over 220 pages of the most current information encompassing the physical emotional, legal, financial and psychological aspects of finding and choosing appropriate care for your aged or disabled loved one. This educational tool will help seniors, the disabled community, legal professionals, healthcare professionals, and caregivers navigate through the often overwhelming number of resources available to seniors and individuals needing assistance and support in Rhode Island. You will not find a more comprehensive resource than this Guide.
Price: $34.00 plus Shipping & Handling
Please call the office for orders of four or more books.